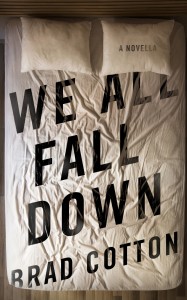 WE ALL FALL DOWN
Emily is lost. Derek is sick. Nick is hiding. Their lives aren't exactly going as planned. But a lot will change in a short time, and all of it will happen within the walls of a single apartment. This novella takes you inside the events that will change their lives forever. It's a candid look behind their doors and into their most intimate moments. It's a fly on the wall of their lives. It's an emotional, authentic story of love and loss, loyalty and betrayal, and regret and redemption.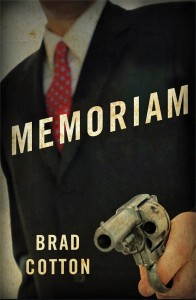 MEMORIAM
Unable to pull the trigger, a single mother seeking vengeance for the murder of her ten-year-old daughter turns to an aging hit man for guidance. He teaches her the ways of killing and cover-up, and begins to lead her down the path to revenge. However, each of them is experiencing rising complications: he is rapidly losing his memory, and she is hampered by a powerful desire to remain unlike the amoral men who are shaping her life. This short novel follows parental devotion into desolate territory to test the boundaries between love and hate, and right and wrong.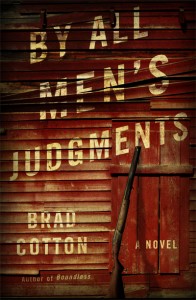 BY ALL MEN'S JUDGMENTS
Knowing she doesn't have long to live, Liza Meacham summons local newspaper writer Nathaniel to her bedside to share a story she's kept to herself for seven decades. It's the story of a man named Joseph Tilley, a man she came to know quite well. With her granddaughter, Madeline, also by her side, Liza begins to reveal how an innocent Oklahoma farm boy fell into a life of crime to become a notorious outlaw in the early 1920s.
Over the following weeks Madeline and Nathaniel begin piecing together the mysteries that remain where Liza's recollection leaves off. The secrets they uncover may change their lives forever – if they can find their way to the end . . . and to the truth.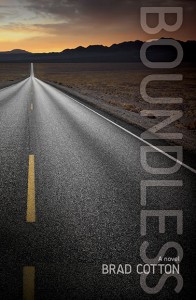 BOUNDLESS
Best friends Duncan and Ray run a successful bookie business in Phoenix. Outgrowing the life they began in college, the late twenty-something pair set out on the road with a plan to never return. Their trip takes them cross-country with eventful stops in Las Vegas, Omaha, and Niagara Falls. Along their journey they meet several colorful characters and even agree to bring a pretty young girl named Ruby along with them for the ride. Landing in Boston to run an errand for an old friend, the travelers begin to lay roots in an attempt to forge for themselves the life they'd always hoped for. Easier said than done. As romances begin to burgeon, and one of their lives is put in danger, the group quickly discovers that where they are may indeed have little effect on who they are.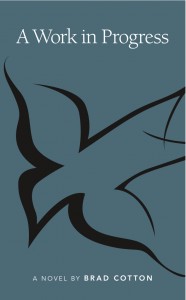 A WORK IN PROGRESS
Writer Danny Bayle's life is in shambles. His girlfriend has left him and his grandfather – the last and most important influence in his life – has just passed away. Danny has spent the last few months languishing, unable to write a single word, but at the urging of a friend ventures out into the world in an attempt to jumpstart a new life, befriending in the process an interesting assortment of characters including an author, a musician, an artist, and a retired nurse. Garnering the attention of more than one woman, Danny sees his new friends unwittingly begin to shape what could just be the story of his life. But will he ever let go of the girl that got away?