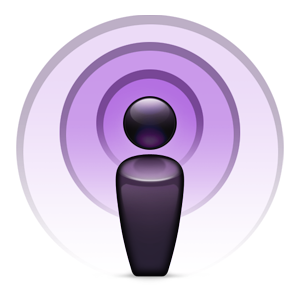 I've recently become mildly addicted to podcasts. And, while many are not worth the time it takes to download (almost instantly), some actually come in quite handy. I have to say I've learned a useful thing or two or ten from listening to some really great shows on writing, publishing, and the arts in general.
Since this is a blog about writing, here are 3 of my favorite writing and indie publishing shows you should check out if you're interested in becoming an indie author, or if you already are one and want to become even better at it. I highly recommend you check these out.
From the description: Tune in and learn while we discuss the huge changes in the industry and what you can do to succeed as an author today. Whether you're just thinking about writing your first book or you're a multi-published author, you'll find new ideas to help you take your career to the next level.
2. Author U 
From the description: If you want to write and publish a book … if you want to be successful as an author, Author U – Your Guide to Book Publishing with Dr. Judith Briles … Everything You Want to Know, But Didn't Know What to Ask is for you.
3. The Self Publishing Podcast
From the description: Self-publishing ninjas Johnny B. Truant, David Wright, and Sean Platt — who have manufactured online publishing companies that crank out a book every single week — to explore everything related to getting published in today's new DIY digital publishing frontier.
Honorable mentions: The Creative Penn Podcast, Self Publishing Roundtable.